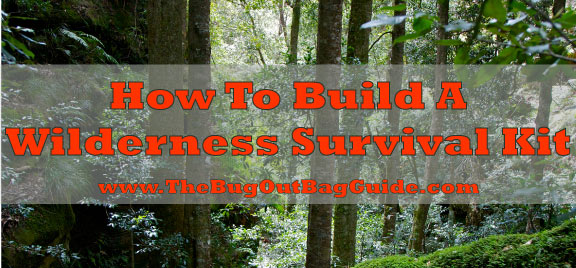 Are you planning on going on a camping trip in the woods, or do you hope to try out a difficult hike with a friend? Then you should definitely consider building a wilderness survival kit that you can take with you. This kit will have everything that you could possibly need to overcome a variety of challenges that you are likely to face when you are in the wilderness, so you should not leave it behind. Keep reading to learn about how you can go about building the right wilderness survival kit for your next outdoor adventure.
Have at Least One Knife at All Times
The first important tool that you will need to add to your wilderness survival kit is a knife. You can choose from a fixed blade vs folding knife, and you should keep it stored in an easy to access spot so you can reach for it at a moment's notice, whether you need to cut down some branches or treat an injury by cutting a bandage. A folding knife will be a great tool to have as a backup, as you can keep it in your pocket, and it can be used for tasks that are less demanding. On the other hand, a fixed blade knife will be more resilient and durable, and it will also be better for cutting larger objects, so it is a good idea to pack both types.
Pack Some Rope
Another essential tool that you will need in your wilderness survival kit is some rope, such as a 550 parachute cord that is strong yet lightweight and will not take up a lot of space in your kit. You can use your rope for lashing poles, making repairs to your tent, climbing with greater ease, attaching your gear to your backpack, building a shelter, and more.
Keep a Compass Handy
Yet another important tool that you should not leave behind when you are heading out into the wilderness is a compass, as this is what you will use to find your way around. If you have a map of the area that you will be traveling through, you should also take that with you. Both of these will be valuable because you will not have landmarks available to remember where you were and to see where you are going. Stick with a compass that will also glow in the dark so that you can navigate through the night as well.
Guide to Plants
A pocket guide to plants that are poisonous and edible is essential, especially if you end up running out of food during your journey in the wilderness and you need to rely upon local food sources to survive. You will need to know which plants you can eat and which ones you should avoid, and the right guidebook will ensure you can keep yourself satiated and healthy.
These are just some of the many essential items that you should pack in your wilderness survival kit before you head off into the wild and test your survival skills. Pack smart so you can stay safe at all times.