Surely it's news when one of the world's most famous footwear brands invites fans to create new shoes on Betabrand's crowdsourcing/crowdfunding platform. Especially when the resulting products launch in under 100 days, shortening the traditional shoe-development cycle by many, many months.
But it isn't enough to simply create futuristic-looking footwear; Betabrand has to convince crowdfunding customers that the shoes they won't put on for several months are, in fact, space age. That's why the plucky SF startup recently decided to send a man to Mars so he could put the Timberland Craftletic™ Pull-On Hiker through its paces, parkour style. Price tag: a cool $500 billion.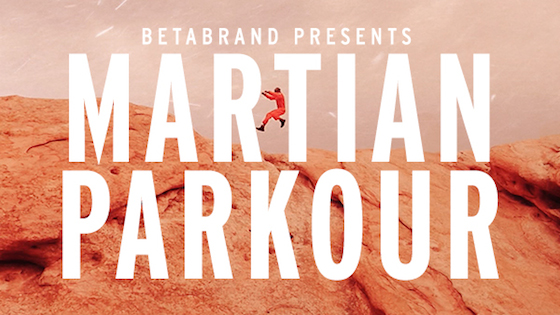 As the videos above and below demonstrate, the Pull-On Hiker is stylish and practical in any environment — city or country, terrestrial or Martian.
"Partnering with Betabrand gives Timberland the opportunity to engage consumers in a dialogue in a truly innovative way and test new design concepts in real-time, from their infancy through to creation," said Jay Steere, Senior Director Timberland Innovation Lead.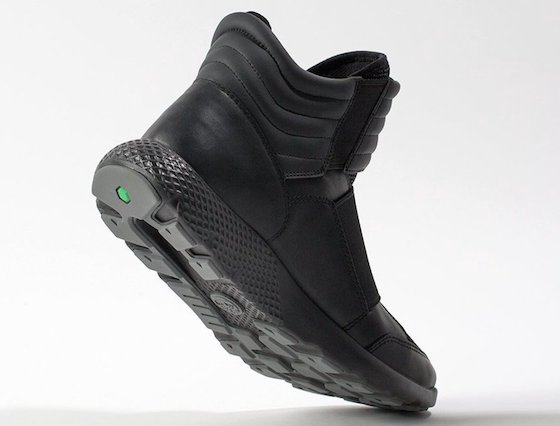 Innovation, however, comes at a price — in this case, more than half a trillion dollars.    According to Betabrand Founder & CEO  Chris Lindland, "While crowdsourcing and crowdfunding save companies tons in R&D,  merchandising, and inventory costs, parkour missions to Mars are ludicrously expensive, as it turns out."
So thank goodness the Timberland Craftletic Collection has become one of Betabrand's most successful crowdfunding projects this year, with three brand-new footwear designs hitting their funding goals in mere days. Click here to see them all, as well as the crowd-creation process that made them.