Reese Witherspoon, Kate Hudson, Jennifer Garner, Halle Berry, Liam Hemsworth, Jack Huston, amongst others joined Tiffany & Co. to experience the new store and enjoy a special performance by Ariana Grande
Tiffany & Co. hosted an unforgettable evening to unveil its newly designed store on Rodeo Drive with the debut of the 2016 Tiffany Masterpieces, a collection of bold experimentation and spirited design.
Hosted by Tiffany Senior Vice President, Jennifer de Winter, in partnership with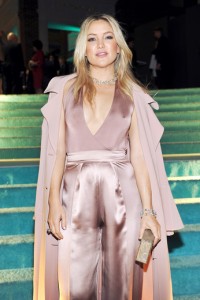 philanthropic organization, The Art of Elysium, the event highlighted Tiffany's 179-year heritage of glamour and style, in celebration of the newly designed premiere West coast location.
The evening featured a surprise performance by Ariana Grande who serenaded the audience with a trio of hits including "Dangerous Woman" and a special rendition of "Diamonds Are a Girl's Best Friend."  Guests were also treated to a one-of-a-kind art installation by famed artist Fay Ray with guest portraits taken by celebrity photographer Brian Bowen Smith, and an interactive dance and light performance that immersed Via Rodeo.
Pop star Ariana Grande wore Tiffany diamonds, including a $250,000 necklace, along with a Tiffany Victoria diamond bracelet and ring.
Actress Halle Berry accessorized her outfit with two necklaces, earrings and a prism ring from the Tiffany Masterpieces collection.
Actress Jennifer Garner accessorized her outfit with $1,675,000 worth of jewels, including a necklace, bracelet and two rings, all from the Tiffany Masterpieces collection.
Actress Kate Hudson dazzled in a $195,000 diamond necklace from the Tiffany Masterpieces collection, a $135,000 gold and diamond bracelet and a ring with a pink tourmaline and diamonds.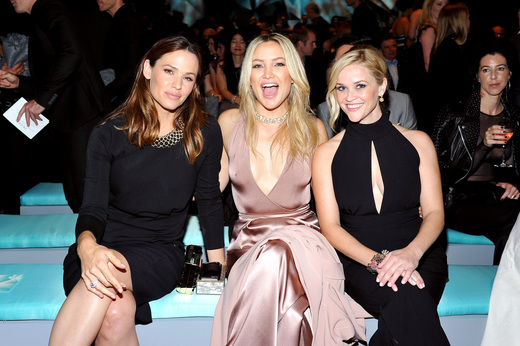 Actress Reese Witherspoon accessorized her black jumpsuit with a pink sapphire, rubellite and diamond $425,000 Tiffany Schlumberger bracelet and gold and diamond earrings from the Tiffany Masterpieces collection.
Actress Sofia Vergara stunned in a $130,000 gold and diamond fringe necklace from the Tiffany Masterpieces collection.
Actress Camilla Belle complemented her Tiffany blue dress with diamond and aquamarine Tiffany jewels.
Actress and model Gal Gadot accessorized her dress with a diamond bracelet and two Tiffany rings.
Actors Jack Huston, Liam Hemsworth, Matt Bomer, and LA Galaxy athlete Robbie Rogers donned watches from the Tiffany CT60™ collection.